ARTIFICIAL TURF CLEANING, MAINTENANCE AND REPAIR IN SOUTH FLORIDA
Keeping your artificial grass or artificial outdoor putting greens maintained annually is important in helping keeping your fake grass looking new for many years. Even though a synthetic lawn doesn't require water to stay soft and green, seasonal artificial turf cleaning and maintenance are important to keeping it looking as natural as possible. Whether you need repairs, maintenance, or cleaning for your turf, EasyGreens offers one-time and recurring turf maintenance services.
We recommend you perform our 12-point artificial turf cleaning and maintenance repair service at least once a year and once per quarter for heavily trafficked artificial turf, like putting greens or outdoor artificial turf yards and playgrounds.
Our qualified professional maintenance team will perform reblooming services. Reblooming artificial turf is getting your turf blades to return to a "standing" (like new) position after being pressed or matted down by extensive use. Synthetic turf reblooming is helpful because it eliminates debris like leaves, pebbles, and pet hair. If debris remains on your artificial turf, you may experience drainage problems with matted and unmaintained turf. Drainage issues could lead to bigger problems and more expenses.
With EasyGreens Turf Cleaning and Maintenance service, you can fix a wide range of problems, including:
Turf blades laying flat
Artificial turf with poor drainage
Pet hair buildup
Raised seams
Weed growth
Dangerous metals
Compacted turf infill
Pet urine smells in artificial turf


Here's What's Included with our 12-Point Artificial Turf Maintenance and Repair Service
1. Debris removal
The first step of the reblooming process is to remove any debris, such as leaves, twigs, or pet hair that may have fallen on the turf. We use a turf rake and leaf blower for the debris removal process.
2. Remove weeds
Weeds seem to pop up everywhere and at anytime. We understand your frustration. Our team will help remove weeds within reason. What we mean is that we will assist with removing sporadic weeds by pulling them by hand.
If you have neglected your turf for years and a miniature forest is blooming on your artificial turf, there may be additional fees to remove the excess weeds. We will provide you with a written estimate for services in this situation.
Weeds typically grow along the edges and occasionally throughout the field of the turf because of seeds that have fallen from birds or wind-blown trees. Because we care about the safety of your pets, children and the environment, we remove the weeds without the use of toxic weed killers.
3. Magnet sweep for metals
We keep your artificial turf clean and safe for play by sweeping the synthetic grass area with a magnet to locate and remove any dangerous metals that may have come loose over time, such as nails and staples used in the installation of your artificial grass.
4. Artificial turf reblooming
Over time, normal foot traffic can cause artificial grass blades to lean in one direction or become flat. Using state-of-the-art equipment, our artificial turf cleaning experts restore bent or flattened turf blades back to their original positions, remove debris, and remove any contaminated infill. If you're wondering how to fluff turf back to its original installation, contact our turf maintenance team.
5. Remove pet hair from turf
Pet hair buildup occurs deep between turf blades and leads to poor drainage, bacteria growth, and foul odors. We remove any pet hair on your artificial turf.
6. Loosen turf infill
Reblooming your artificial turf will loosen compacted infill, effectively improving drainage in areas where standing water remains after it rains.
7. Deep clean (optional)*
It is possible that our reblooming machine may not loosen the compacted infill, debris and contaminants that have built up over time, which would require a deep clean. Here, we use our pressure washer to penetrate deep down into the turf to remove all the compacted infill, debris and other contaminants, allowing your turf to breathe and drain properly. This is an optional service and is subject to additional fees.
8. Retuck edges
The heavy foot traffic on artificial turf can sometimes lead to loose edges. Our team will tuck and adjust all edges to look like new.
9. Re-attach raised seams
Raised seams make artificial turf appear more obvious. EasyGreens artificial turf cleaning and maintenance professionals will locate and re-attach any raised seams on your synthetic turf. If seams need repairing and not an adjustment, the repair is subject to additional service fees. Please contact us for more information regarding the difference between turf repair and adjustment.
10. Turf repair (optional)*
If our standard maintenance will not correct your turf problems, EasyGreens offers a repair service for your artificial lawn or putting greens. For an additional service fee, our artificial turf cleaning and maintenance team will repair your turf seams and edges, tears in the turf, turf melting and burning, and correct the base beneath the turf.
11. Add new deodorizing infill (optional)*
The infill is a crucial element of artificial turf maintenance. It protects the blades of your synthetic lawn and prevents them from flattening. Infill with antimicrobial properties helps prevent odors and bacteria buildup caused by pet urine. If you require infill services, our turf specialists will arrange for a no-pressure estimate.
12. Remove pet urine smells
For artificial turf that sustained pet urine smell, the EasyGreens artificial turf cleaning and maintenance team will apply a pet and child friendly artificial grass cleaner to your synthetic turf. The artificial grass urine service removes any pet urine smell and not just masks the smell.
Conclusion
You've made an investment in the installation of your artificial turf. Now, you need to ensure that the turf stays looking new and lasts for many years. To keep your artificial grass "healthy", the EastGreens team has you covered. We're proud to serve Miami and the surrounding South Florida areas. Call or fill out the contact form on this page today to schedule one-time or recurring artificial turf cleaning and maintenance services.
*Optional services are performed for an additional fee. Please contact us for more information and pricing.
What Customers Are Saying About EasyGreens Artificial Turf Cleaning and Maintenance Service.
Excellent service, professionalism, punctuality. Adonis the owner of the company and his team did a great job, I am happy to have chosen them. I recommend them without a doubt. Thank you Adonis and your workers for the excellent work. May they continue to achieve success, they deserve it.
EasyGreens did a great job on my home project. They are very customer focused and have an attention to detail. My yard is looking awesome and its all thanks to EasyGreen's professional team!
EASYGREENS...Simply the best! Had to do 5-stars, but they deserve many more. I am extremely cautious and scarce with recommendations, but today I have no hesitations. After watching EasyGreens work so diligently, without missing any details or cutting any corners, there's was no doubt that they deserve a stellar mention. I have no words to thank the amazing team, and the owner who took the time to personally come to my home, and ensure that the final product was perfection. GRACIAS!!! 💚 #EASYGREENSRocks #HIGLYRecommend
ARTIFICIAL TURF CLEANING GALLERY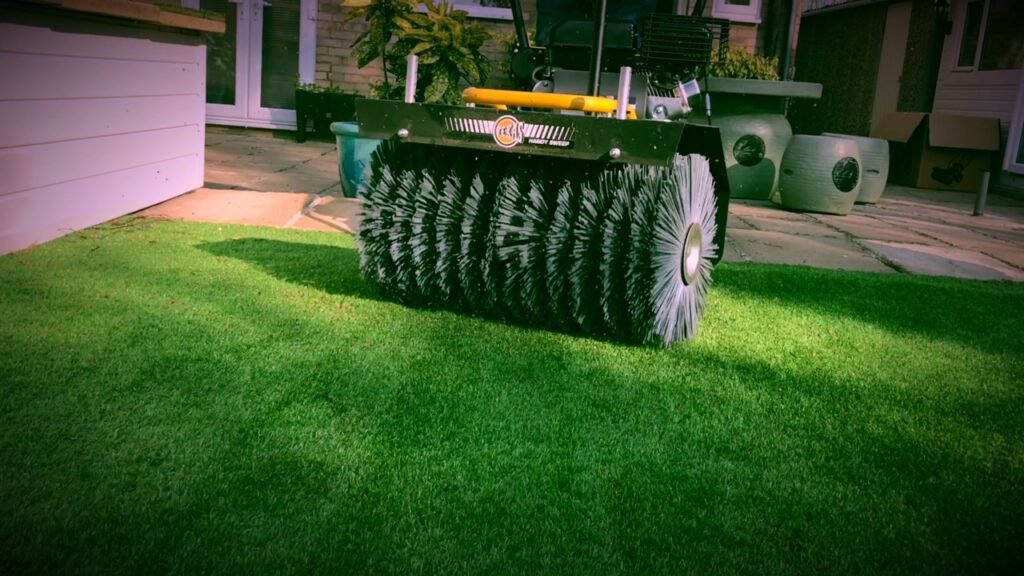 ARTIFICIAL TURF CLEANING FAQ
GET YOUR FREE CONSULTATION TODAY!
CALL FOR A FREE CONSULTATION 305-632-3661